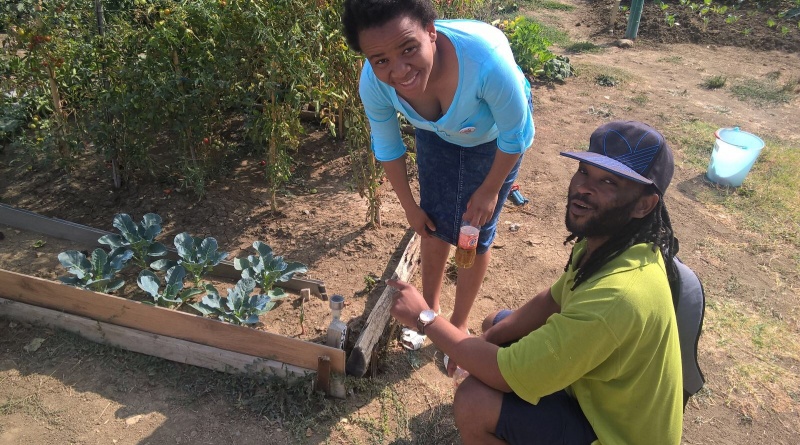 Cape Town – Nokubonga Mepeni and Nicholas Mzikayise Ndzuzo, founding members of Ubuntu-Bethu non-profit oprganisation and based in Samora Machel, Cape Town, spent a month in Italy.
They were honing their leadership skills, deepening their understanding of social enterprises and volunteer organisations and widening their network, thanks to a project named ICLE – International Cultural Leadership Exchange. It was in collaboration with the South African NPO, Rainbow Media in collaboration with Agape Centro Ecumenico, the Municipality of Reggio Emilia, Fondazione E35, and the Consulate of Italy in Cape Town.
"For Rainbow Media this project is part of an ongoing collaboration with Ubuntubethu and the community of Samora Machel," says Annalisa Contrafatto, chairperson of this non-profit organisation.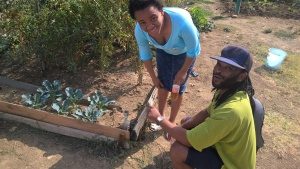 "Nokubonga and Mzi have been the first beneficiaries of this project and we can already say that this pilot edition was extremely positive. Our goal is to consolidate our partnerships with the organisations and institutions that made it possible, so that in future we can have a regular exchange of volunteers between Italy and South Africa."
Traveling abroad is a life-enriching experience. This is an aspiration for many young South Africans, yet for many of them this opportunity remains unaffordable. Through ICLE the aim is to offer young South Africans and Italians committed to the upliftment of their communities the opportunity to take part in this educational experience.
Mepeni and Ndzuzo illustrate their commitment to improving the lives of others through their involvement in community projects such as a local radio station (IQ FM), promoting a community drama group, engaging in after-school activities for local children and many other activities taking place at the Tsoga Centre.
Volunteering
During their stay in Italy they spent a few days volunteering in Agape, an Ecumenical Centre, where they also took part in a week-long international seminar on the theme of migrations, and had the opportunity to visit a local community radio, RBE.
After that they moved to Turin for a few days, where they visited Freedhome, a shop selling a variety of "made in jail" products – from t-shirts to cookies – and the Ecomori project, which sees a group of refugees addressing food waste in the biggest market in Europe.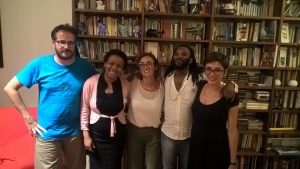 The second-last stop of their trip was Reggio Emilia, which offered an extremly rich calendar of meetings and visits to non-profit organisations involved in community development, among which were: Centro Sociale Il Carrozzone, Centro Sociale Orologio, Centro Sociale Tasselli, Fondazione Mondinsieme, Reggio Children, MaMiMò – Teatro Piccolo Orologio, RuMORE Web Radio and Perdiqua Onlus, as well as the historic Reggio Africa archive at Istoreco.
Mepeni and Ndzuzo also stopped briefly in Milan before returning to South Africa.
This is likely to be a once-in-a-lifetime opportunity, and definitely a life-enriching experience for them as well as for the Italians who had had the opportunity to meet and exchange experiences with inspirational young foreigners.
This article was originally published by Fin24.
Read the original version here.
Cultural exchange to Italy for local non-profit heroes