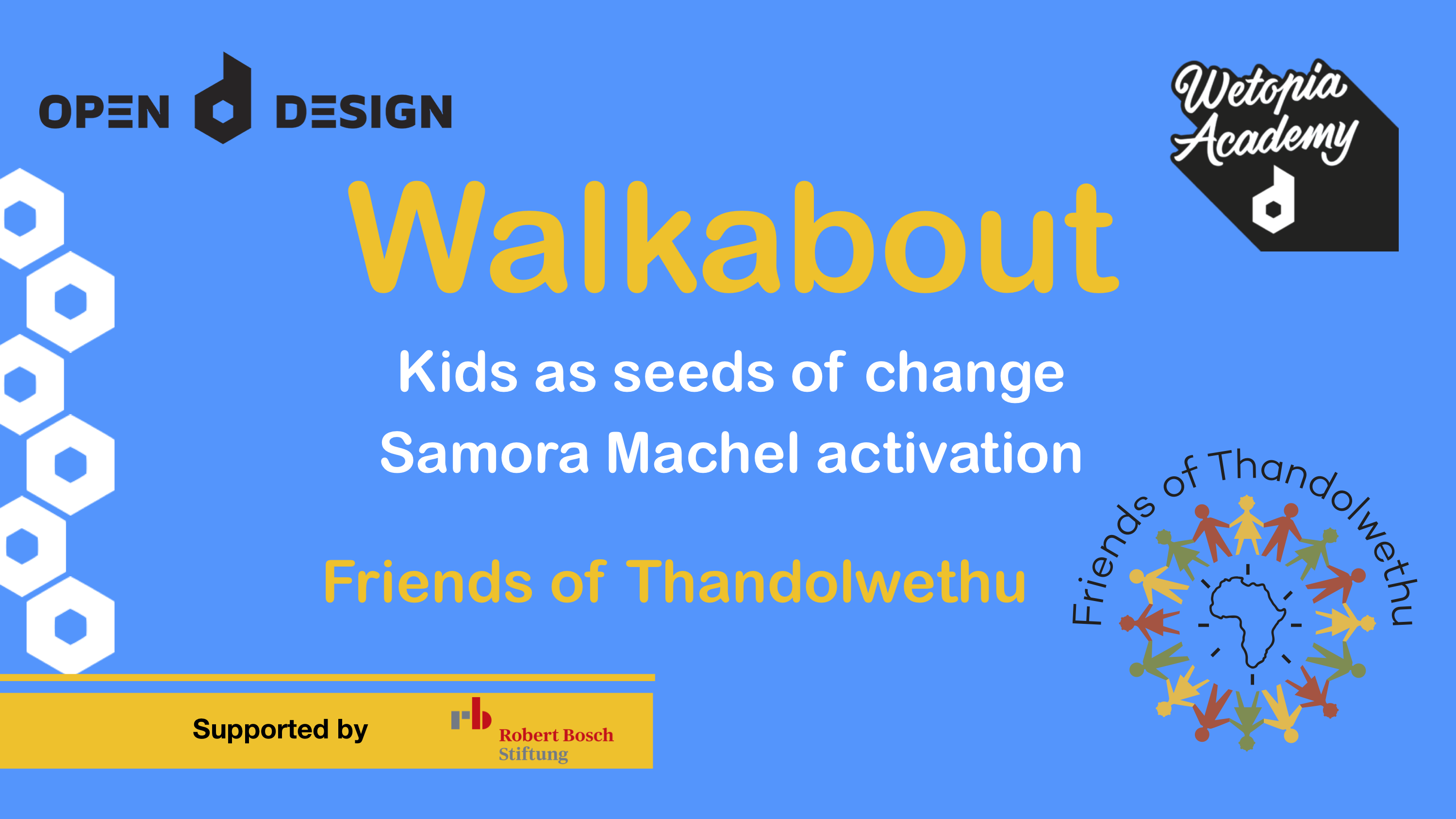 "Kids as seeds of change" is a series of initiatives supporting the establishment of a Reggio Emilia inspired Early Childhood Education Centre in Samora Machel (Philippi), and is part of the Open Design Afrika festival.


One of the initiatives will see a group of aspiring educators working together for a week to refine their co-design skills; their ability will be put to the test preparing and implementing a workshop for young children.



In this occasion, the Friends of Thandolwethu NPO invites you for an exciting walkabout in Samora Machel on



Saturday 26 October 2019 from 1 to 3pm



Join us for a stroll in this vibrant community!

Discover the Reggio Emilia pedagogic approach,

listen to the history of the Reggio Emilia / South Africa friendship,

get to know the aspiring social entrepreneurs who envisioned

The Thandolwethu Early Childhood Development Centre.

COST: FREE!

DEPARTURE: Tsoga Park, Oliver Tambo Dr, Weltevreden Valley North
 (parking available, entrance from Joyi Twalimfene Street)

BRING: sunblock, hat, comfortable shoes.

BOOKINGS: annalisa@friendsofthandolwethu.org
Walkabout – Kids as seeds of change